New Orleans Pride is this weekend. I'm attending. I'm volunteering, for part of it. Event updates and memos are coming at me through facebook and e-mail and text, and with every one I remember, a little more, that Pride is not for me.
"New Orleans Pride creates not only an atmosphere where everyone can be proud of their sexual orientation and gender identity, but unity within the heterosexual and homosexual communities."
I'm told we're "fighting homophobia and transphobia [but not biphobia] through visibility and education." Stonewall is referred to as "lesbian and gay men [why mention queer trans women of color?] who decided spontaneously and for the very first time to fight police harassment."
"The Gay community" is referred to over and over, and "Gay Pride" is used as a stand-in for LGBT, LGBTQ+, or queer.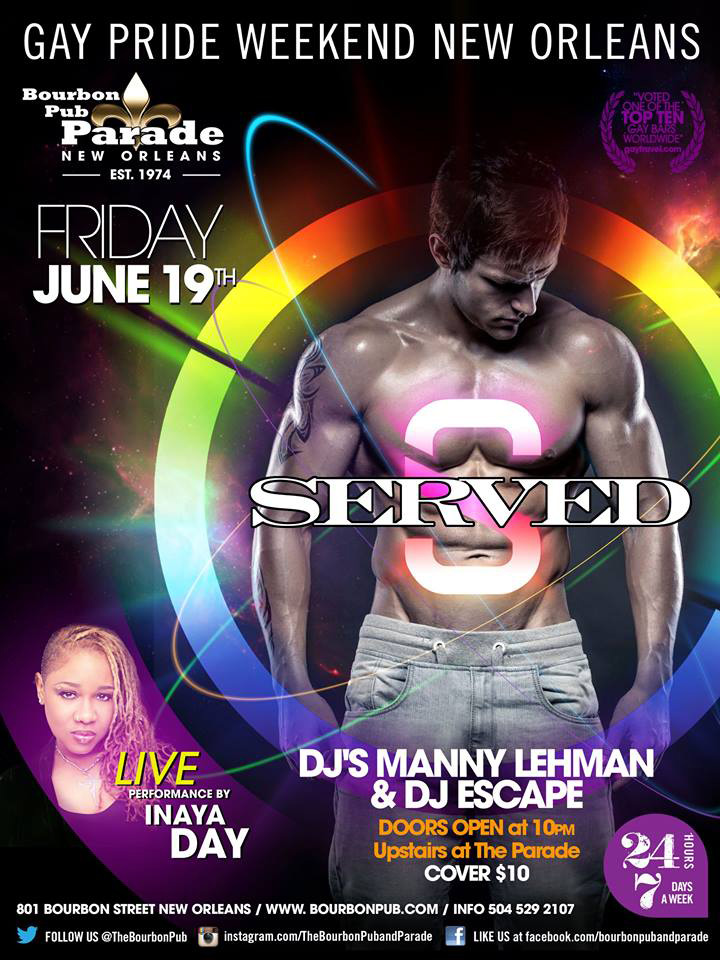 I correct, when I can. "Not, 'gay,' 'LGBT.'" I'm told I'm splitting hairs. Bi and trans people are welcome, 'gay' is just an umbrella term. Lighten up. (There is, this year, an event specifically focused on the trans community. Good. As there should be.)
There is no mention of bisexuality in local pride events outside of the LGBT acronym.
And yes, it matters. It matters because we're reminded that the gay community doesn't see us as whole people. If bi folk exist (and many of them don't think we do), we're half gay, half straight. Pride is for our gay half. The other side? The one the gay community codes as straight? Well, just for Pride, can't it stay in the closet?
I know the arguments. We confuse things. We confound the assertion that being gay or straight is a simple on/off either/or state. And besides, when we're with a different-gender partner, aren't we really just allies in a straight relationship?
Except we're not straight. I'm not straight. I'm a bi woman whether my partner is a woman or a man or a nonbinary person. I'm a bi woman during the straightest-looking sex with the strictest Kinsey-zero straight man alive, and because I'm queer it's still (for me at least) queer sex. That needs to be visible at Pride, too: that sometimes queer people in relationships don't look it, that you can't tell by looking at us even in a sexual context, and that even a cis woman and a cis man in a relationship may not fit heteronormative assumptions.
Pride is supposed to be about LGBT authenticity, not for half of our selves or half of our experiences but for all. It's no place to be in the closet. We're not here to be convenient any more than anyone else. We're there because we have a right to be. It's tiring to see, again and again, that event organizers and promoters don't see us.